Description
Rubber Coated Dumbbells
Fixed rubber coated dumbbells can withstand the daily use of busy facilities. In other words, fixed rubber dumbbells are popular by those looking for a hard wearing and sturdy dumbbell for their commercial gym. On the other hand, these dumb bells will also be of great help to upscale home gyms because of the outstanding quality and feel.
Features
1) Type: Rubber Dumbbells Sets
2) Materials: Cast iron construction with rubber coating. One of the main advantages of rubber dumbbells over bare chrome or cast iron is that the rubber has a protective outer coating. The rubber coating can protect the dumbbells themselves, dumbbell storage racks and surrounding lifting areas. In addition, scratches, chips, and dents are easy to see on metal weights, but rare on rubber dumbbells. Other than that, rubber dumbbells also help reduce noise when dropped by the user.
2) Many weights are available from 2.5KG to 50KG in 2.5kg increments;
3) Straight Handle & Contour Handle are both available;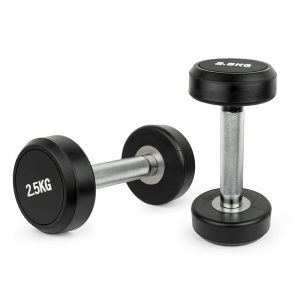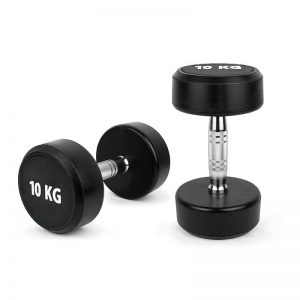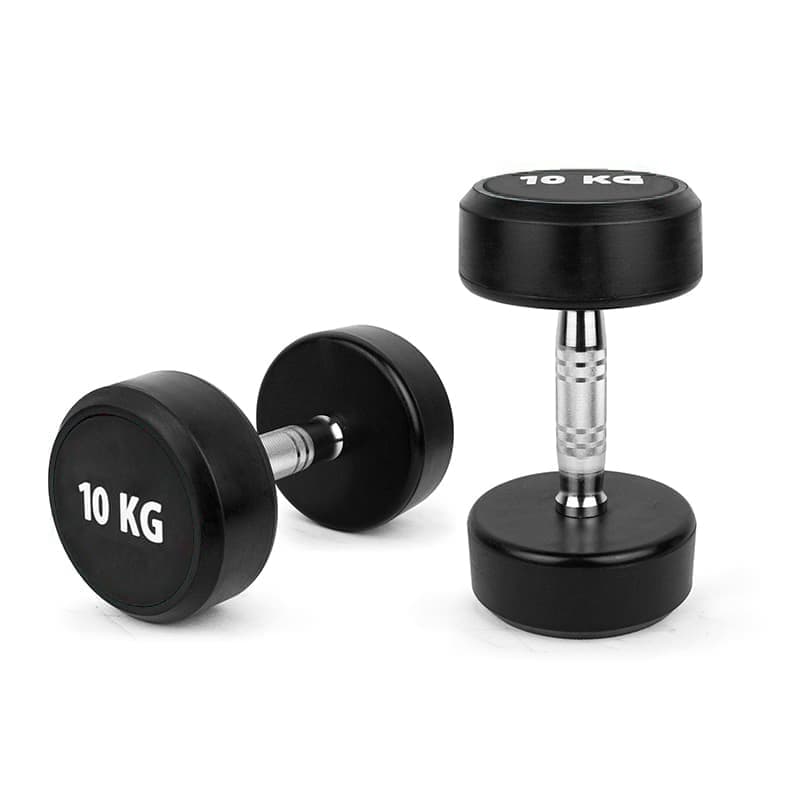 4) OEM is available. Rubber coated round dumbbells tend to have a more attractive, colorful design and a clearer numbering of weight units. They are also easy to customize, so you can display a company or team logo on both ends.
5) Except for fixed round rubber dumbbells, we also supply Hex Rubber Dumbbells
Manufacturing of Rubber Round Dumbbells
Rubber Tensile Strength Test for Rubber Dumbbells