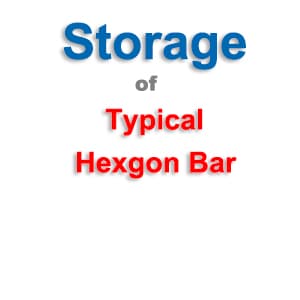 Storage of typical hexagon bar
Hexagon bar takes much space compared with common Olympic bars, it comes out to be a problem to store the hexagon bar.
Horizontal rack is not a option, a hexagon bar would occupy a whole wall.
As for vertical rack, basically if you have one hexagon bar only, mixed with other barbells, it won't be a problem.
And also there some specialized racks for hexagon bars, like:
"X" type barbell rack:
And "H" type barbell rack:
In my opinion, the easiest way is to drop it on the floor, how do you think?
View our Olympic High Hex Bar