Description
Why Choose PU Kettlebells?
If you are a hardcore lover of kettlebells, then this PU kettlebells may be your best choice. The polyurethane kettle bell is very suitable for an intense workout session.
PU Kettlebells feature iron construction with highly quality PolyUrethane coating. And Polyurethane is extremely durable and has the additional benefit of protecting the floor or rack. That gives kettlebell body a hard wearing finish to prevent scratches, such as unwanted scratches on wood floors as well as the kettlebell itself.
In addition, the bright color design is full of texture and can easily adapt to any gym environment.
And the another feature is the smooth chrome handle, which offers good grip and completes the stylish look.
So this PU kettlebell is ultra stylish yet super tough. 
Besides, we also supply rubber coated kettlebells for your selection.
Features of PU Kettlebells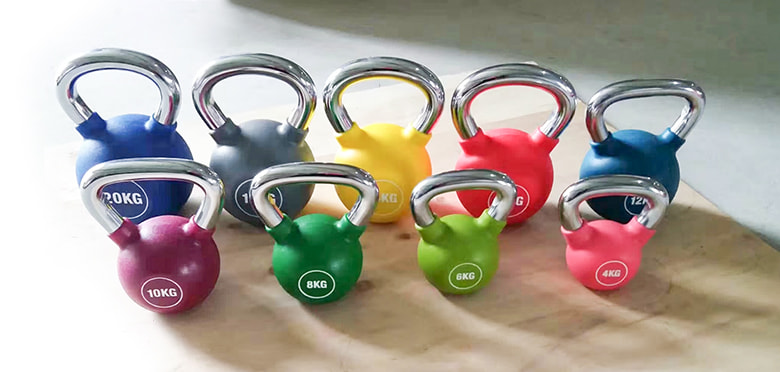 1) PU Coating for durability and reduced sound;
2) prevents scratches on wood floors and the kettlebell itself;
3) Smooth chrome handle to aid with natural kettlebell rotation;
4) Clearly displayed weight;
5) Popular with gym users, personal trainers and great for the home as well;
6) Ultra durable and primed for full commercial use;
7) Weight ranges from 4kg to 20kg.