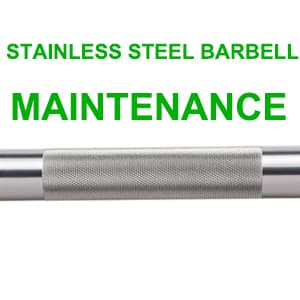 Maintenance of Stainless Gym Bar (Regular Care)
Firstly, we might have a question: Will a stainless steel barbell rust?
Now we know the answer is yes, but it's still easy to do the maintenance. And the only thing is to keep the surface dry and clean.
After cleaning the barbell, we would need to wipe the surface especially the knurling by using microfiber cloth. That's due microfiber cloth can absorb the water rapidly, and keep the bar away from water.
Cleaning the Stainless Steel Olympic Bar, NEVER use iron brush or other metal scrubs, or abrasive powders or brass cleaners, basic the finger print would be removed by alcohol and organic solvent, and then wash them off by warm water, soft cloth or mild detergent would be great.
Then flush with hot water, dry with soft cloth, or drip to dry.